Finally...! Here's this year's collection of postcards from my Mt. Bohemia trip back in February. I'm fast becoming a bit of a postcard hoarder, aren't I...?!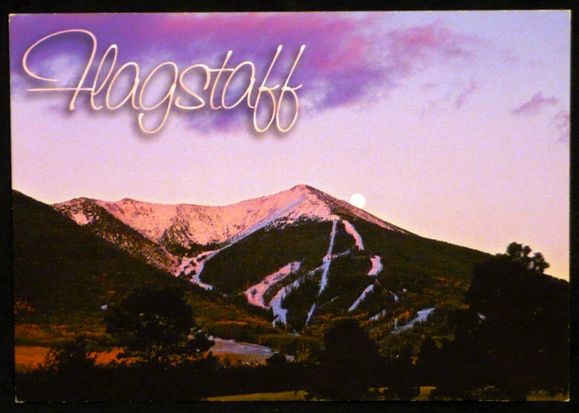 I like this Flagstaff postcard, because it shows Arizona Snowbowl (at the San Francisco Peaks), one of our two snowboard resorts here in Arizona. And I bought it on my way to Michigan, on a snowboarding trip...!
My trip to Michigan paralleled huge swaths of the old Route 66; I even got off I-55 in Illinois to drive a few lonely stretches of the old road in the middle of the night. A little scary, sort of surreal, but always a good time...
I always love these...
"The Corner" in Winslow, Arizona, made famous by the Eagles song, "Take It Easy"...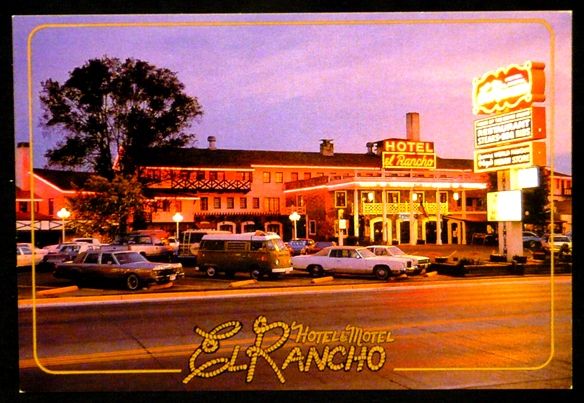 Every time I go through Gallup, I stop at the El Rancho for lunch. It's a bit of a tradition for me these days...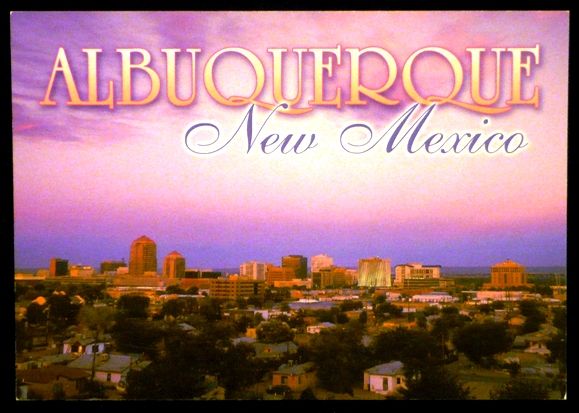 Unfortunately, due to time constraints, and the fact that postcards are a lot harder to find than they used to be, my "postcard buying" went on a hiatus between New Mexico, and the Upper Peninsula... but once I got there, whewboy...! I went on a buying spree (as I always do)...
When I see this bridge, I know that I'm almost home...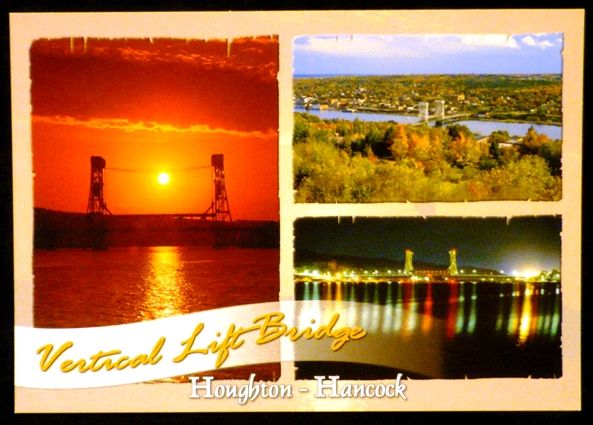 While I'm on the peninsula (typically, for about a month at a time), I drive by Quincy Mine twice a week, every week, shuttling between Mt. Bohemia and Houghton for groceries, supplies, and provisions- as well as a proper lunch and dinner...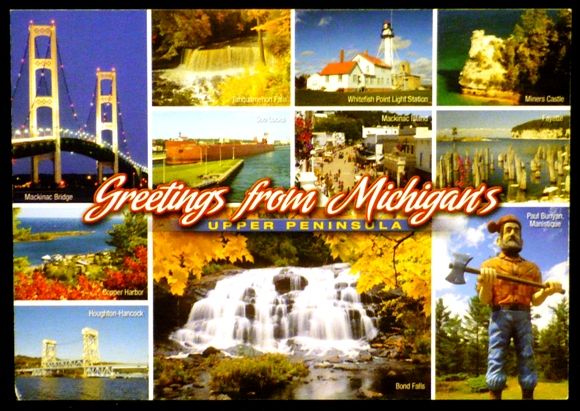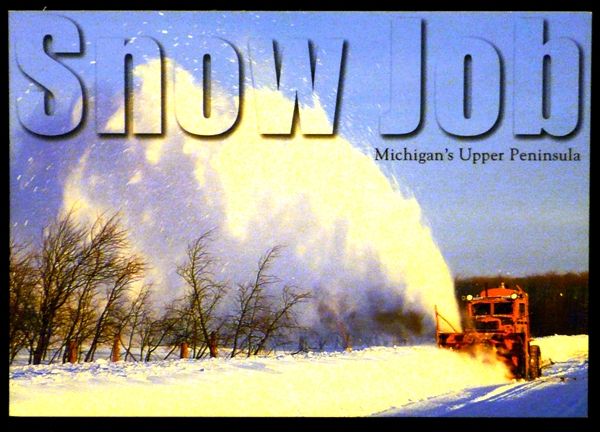 While most of the postcards show quaint fall scenes,

this

is what I remember the Upper Peninsula for... snow...!
And, more snow...
And, more snow...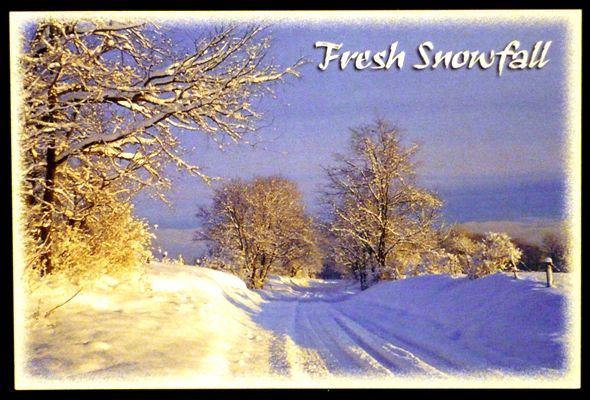 And, more snow...
Calumet is on my way between Houghton and Boho. It's a cute little mining town with lots of history, and is also the home of the annual Copperdog Race. That little gift shop on the corner (to the left) sells the best Strawberry-Rhubarb jam

ever

...! I buy a dozen (or two) jars here, every year, like clockwork...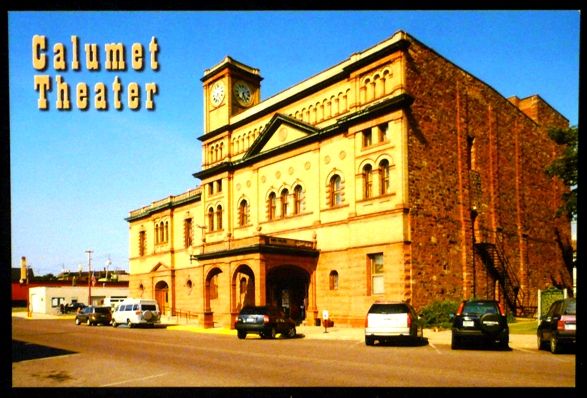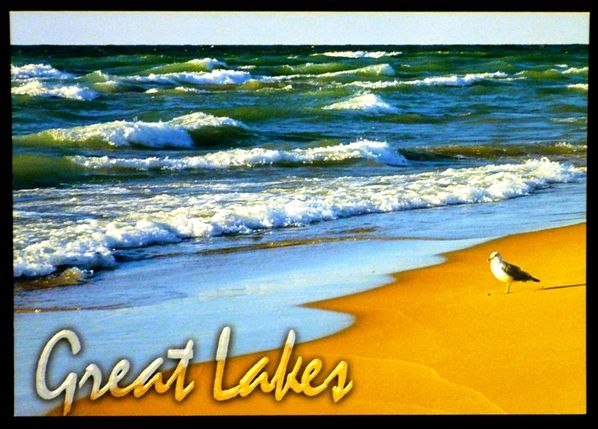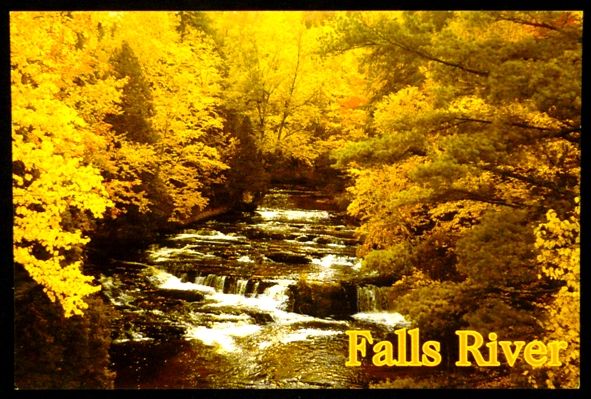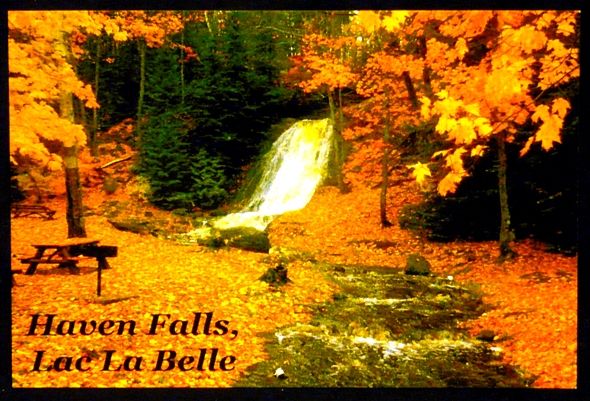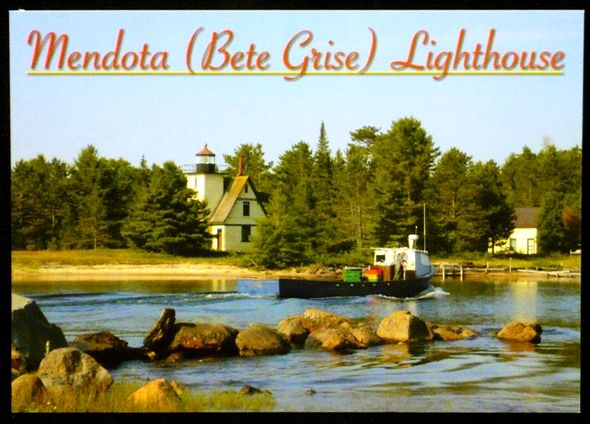 The Bete Grise lighthouse is just a few miles down the road from Boho, and is always quite a sight to see...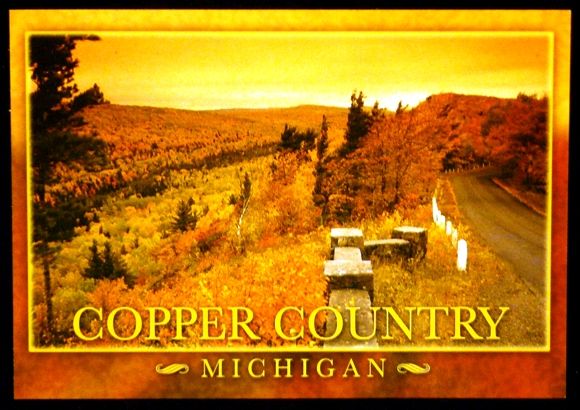 This is the general store in Copper Harbor, 11 miles northeast of Boho, at the intersection of US 41 and MI 26. I stop here at least a few times during my month-long stay, too...
The Copper Harbor one-room schoolhouse, still in use today. Copper Harbor is a town of only 89 permanent residents...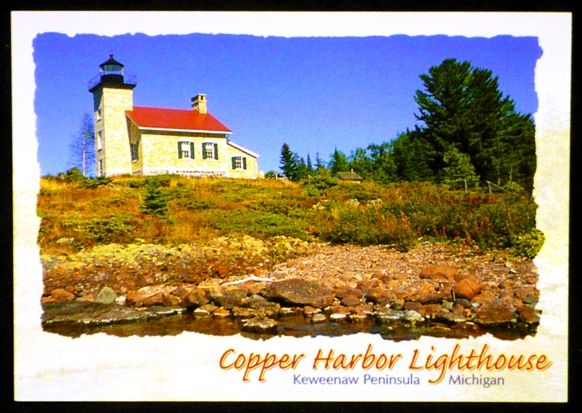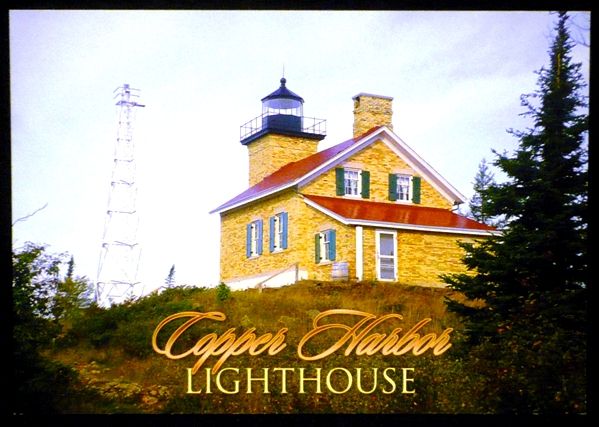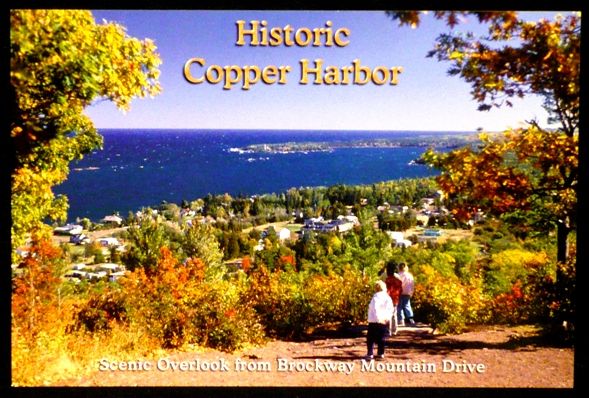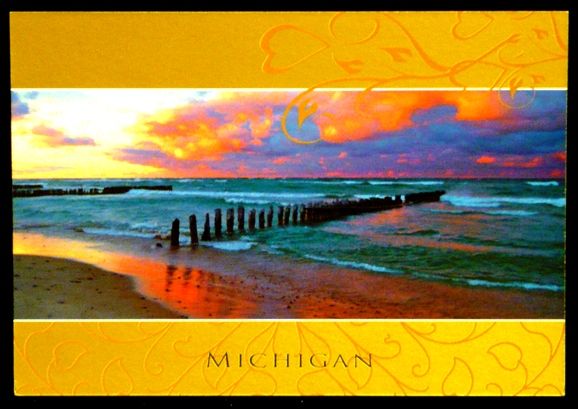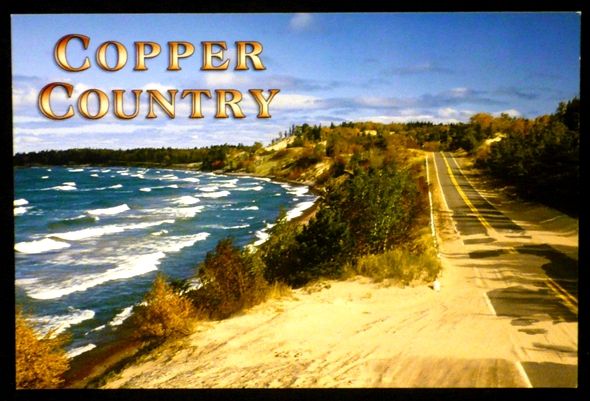 Every year, I make at least one drive along the North Shore, on MI 26. It looks just like this, except with snow everywhere...
I have a weird fascination with lighthouses... I guess it's the East Coaster in me... but I make a point of seeing every light on the Keweenaw Peninsula, every year, at least once...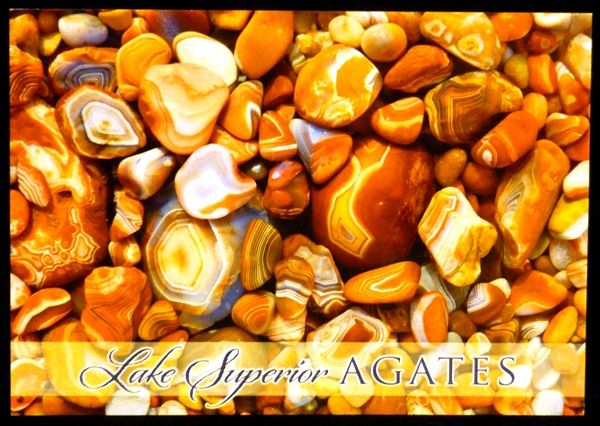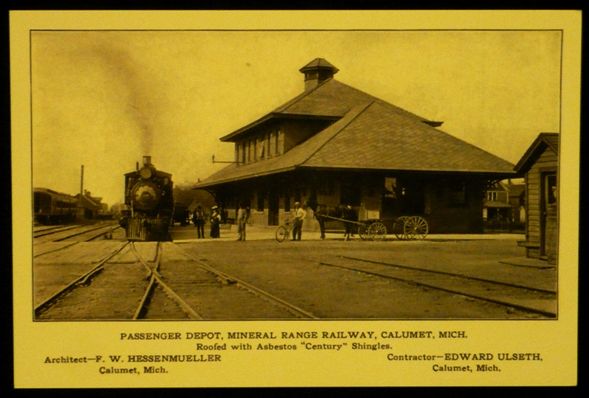 This postcard always cracks me up, because they were actually touting the use of asbestos shingles back in the day! Oh, how the times change... who would have known then, that "asbestos" would be such a dirty word, less than 100 years later...?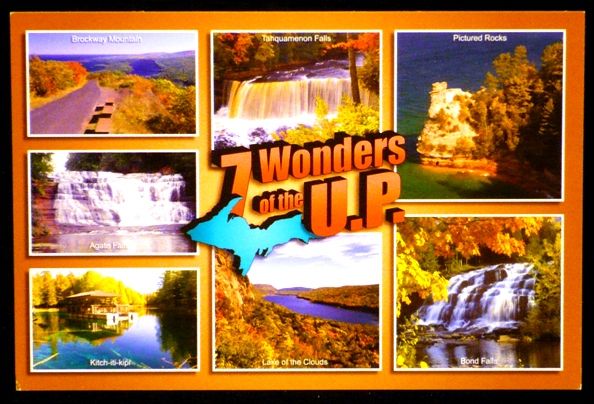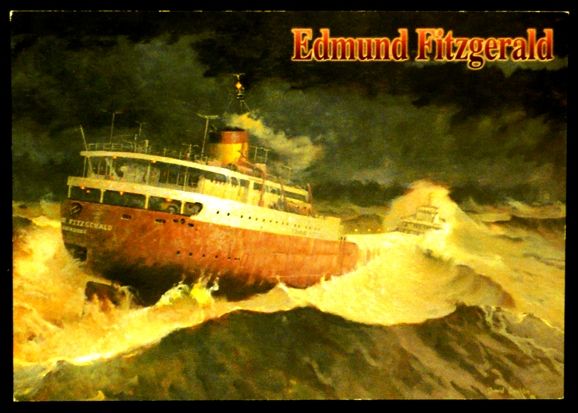 Along with lighthouses, Lake Superior is also well-known for its famous shipwrecks... the Edmund Fitzgerald being the most notorious of them all. This postcard is illustrating the Big Fitz's last moments before it plunged to the bottom, taking 29 souls down with it...
My postcard-buying regimen resumed on my trip back to Phoenix, with these gems that I picked up along old Route 66 in Oklahoma...
... and, coming to an end with my last stop in Santa Rosa, New Mexico. Thanks for checking them out...! Hope you enjoyed the memories...